Wealth Creation Matters Articles
Select an Article of Interest from the list below
---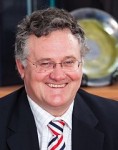 Estate Planning- What is this term we hear so much about?
by Michael J. Vail SA Fin FCPA
By its very definition, the word 'estate' means the sum of your net worth; and in this context, means you have died, passed on, departed this mortal-coil.
When added to make the term 'Estate Planning', it means you will attempt to 'speak from the grave', and plan the process whereby your earthly assets are divided/distributed amongst those you deem worthy or in need.
In other words, it is ensuring that the worthy beneficiary (the right person/entity) receives the appropriate gift (or asset), so that either the endowment has a great home and/or be looked after, or a share in a business, or other assets, end up in the right hands, so the enterprise may continue.
There are very many factors involved in this process. To read about some of these, follow the link below to read the rest of Michael's article.
---
NEWSLETTER
Sign up for our newsletter below.