Corporate Advisory Articles
Select an Article of Interest from the list below
---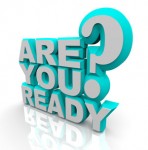 Insurance: Risk Reduction- Are you Compliant with the Legislation?
Under the new Work Health and Safety Bill 2011, an Officer of Corporations and unincorporated bodies must exercise due diligence to ensure that the corporation meets its Work Health and Safety Obligations.
Who is an Officer? A person who makes, or participates in making, decisions that affect the whole or a substantial part of a corporation.
The role of an officer has changed substantially since this Bill was implemented. To read about the changed responsibilities in a workplace and how you can ensure you are competent and reduce workplace risk, read the full article.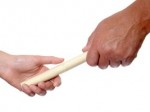 Business Exit Planning- Planned and Unplanned Exits
A business should always be 'sale-ready', as unforeseen events (both external and internal) may confront owners, and the value of the business should be maximised and be able to withstand the shocks.
When owning and operating a business with other shareholders, partners or family, it is critical to consider your business exit strategy – both Planned and Unplanned.
If you have a business outside of family members a "Buy-Sell' agreement is critical. Quarantining the more straight-forward clauses (death, TPD and trauma) that have insurance as a cheap funding mechanism into a separate, simple 'Buy-Sell' Agreement can make sense. The need for an ownership agreement covering all parties in a business is very important, because if sets our very simply:Who will contribute what; Who may take what; Responsibilities; Obligations; Sunset clause in case of wind-up.
While many people start out in business with others, respecting each other and on friendly terms, a Business Owners' Agreement can protect them from the unforeseen. Planning for changes by seeking advice from a specialist solicitor can save a lot of time, money and aggravation in the long run in the event of an acrimonious dispute between various parties.
It's always better to agree these matters during the start-up phase or very soon thereafter when goodwill between members is at its highest. Usually there is no problem until there is a problem, and by then it may be too late.
To understand more about these agreements read on...
---
NEWSLETTER
Sign up for our newsletter below.