Business Advisory Articles
Select an Article of Interest from the list below
---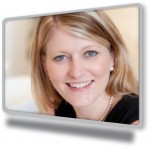 Seven Marketing Mandatories for 2013
By Rebecca Wilson, Stretch Marketing
Every day we go to work wanting to do our jobs, technically competent, appropriately staffed and capable of delivering. But the world is speeding up, changing and challenging the way we are doing business. I know it. You know it.
No matter how much some want to deny it, people are communicating differently, thinking more selfishly and expecting more. Clients don't just want a technically capable service provider anymore, they want a professional service that stays at the cusp. They want to be the centre of your universe. And why shouldn't they… they are your Clients.
All those delivering services will be faced with a series of opportunities… keep doing things the way we always have and hope for the best; or understand what our markets require from our services firms as their positioning shifts and find ways to deliver an evolved service that fulfills the "right now" needs of your target clients.
Here are the most important trends I urge you to address. Some of them are marketing, and some of them are more important "market positioning" for your firm.
Click on Read more below to view the 7 Marketing Mandatories for 2013.
www.stretchmarketing.com.au, Phone: 07 37390760
---
NEWSLETTER
Sign up for our newsletter below.